Exclusive places for a unique Franciacorta experience: the crenellated F logo wine bars.
Created in the wake of the successful Expo Milano experiment in 2015, these have multiplied over the years. The latest to open is in the Slowear 18 concept store in Milan: clothing store and café by day, Franciacorta Wine Bar by night. And this on top of the wine bars in the Hankyu Men's Department Store in Tokyo, Senato Hotel in Milan and Orio al Serio airport, where wines from a selection of producers are always available, accompanied by menus created especially for the location and the time of day.
Senato Hotel Milano
Opened in 2016, this was the first city Franciacorta Bar, at Senato Caffè, a space designed to serve up food and wine excellence inside Milan's Senato Hotel.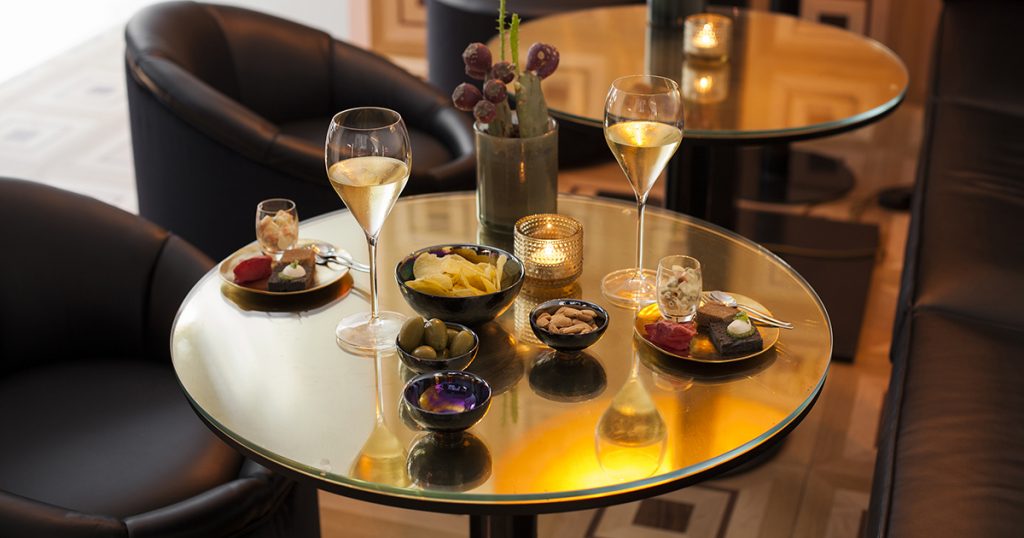 In contemporary style, this is a quiet, cosy meeting place for those looking for something new and sophisticated and the ideal context in which to taste an exclusive winery selection and the various types of Franciacorta paired with food menus designed specially by food curator, Maddalena Fossati Dondero, epicurean guru and food journalist.
Via Senato, 22, 20121 Milano MI
+39 02 781236
https://www.senatohotelmilano.it
[email protected]
Slowear 18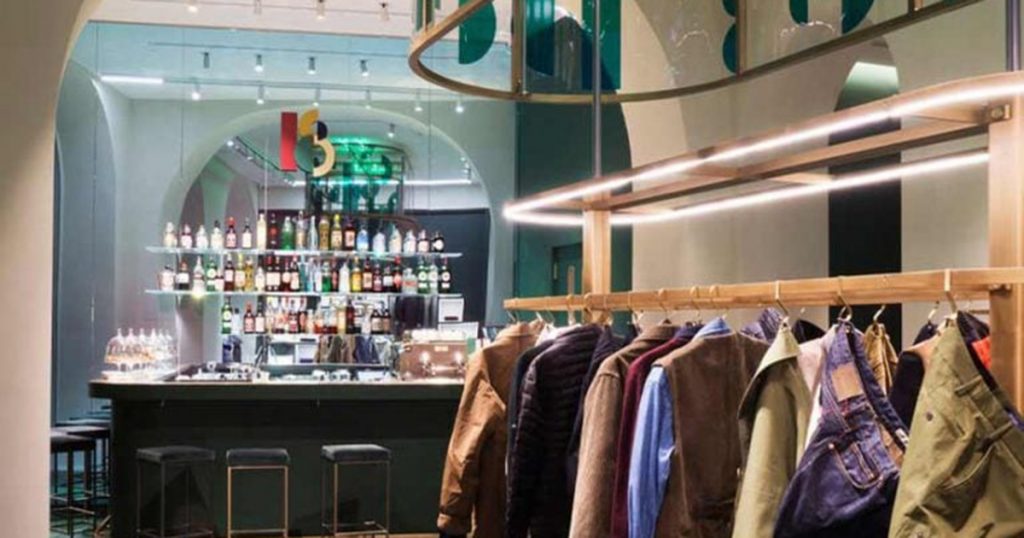 The store offers a special selection of local and international brands selected for their urban feel, quality and technical skill. And what is true of the clothing is true of the bar, with a carefully selected range of Franciacorta types and labels to taste in total relaxation after shopping, every day at happy hour.
Via Solferino, 18, 20121 Milano MI
+39 02 3674 0811
https://www.slowear.com
[email protected]
Wine Gate 11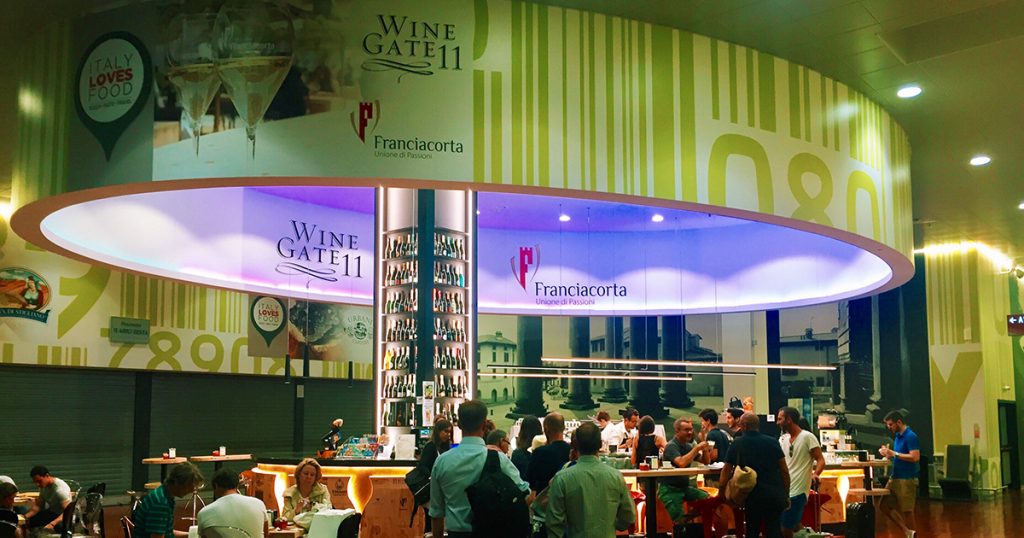 This Franciacorta Bar, near gate 11, is one of a kind in Italy, a huge tasting area where various types of Franciacorta can be tried out by rotation. It is a unique opportunity for the public to try out virtually the whole range of Franciacorta producers, with a glass of bubbly accompanied by regional specialities. Italian delicacies offered with originality and taste, made-in-Italy visiting cards the world over.
Area Partenze – Gate 11, Aeroporto di Orio al Serio
+39 035 212022
Hankyu Men's Department Store
Tokyo's Franciacorta Bar is on the third floor of exclusive Hankyu Men's Department Store, one of the city's best shopping malls, temple of luxury and international fashion.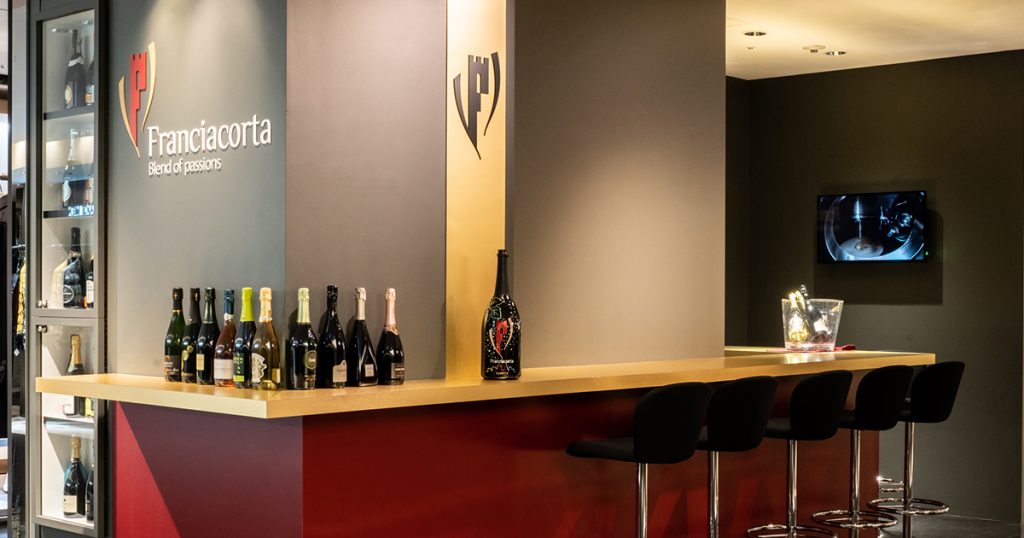 The new bar is contemporary in style, an intimate, stylish place in which to relax whilst out shopping.
The bar offers 10 different Franciacorta styles in rotation to try out as a pre-dinner drink with specially designed finger food too.
2-chome 5-1 Yurakucho,
Chiyoda-ku, Tokyo Hankyu Men's Tokyo 3F