Change takes years and is cyclical, but farming cycles are very long term and, as we know, measurable in decades and frequently slowed down by a culture jealous of traditions and thus conservative.
Having shed all this rapidly, Franciacorta has, over time, benefited from the best technical know-how with the result that even the vineyard landscape and farming techniques have changed much more quickly here than elsewhere. Vine training systems testify to an area's historic vineyard evolutions and farming techniques. Various forms have coexisted in Franciacorta for many years, varying by vineyard age and testifying to a process of grape growing rebirth which ushered in rapid and significant change in quality and landscape changes in the thirty-year period which began in the 1970s and ended in the 1990s.
Three phases can be identified in Franciacorta's winemaking history:
The period prior to the 1960s and 1970s:
the last plantings using the pergola system
mid 1970s – mid 1980s:
High trellising systems such as Sylvoz, later modified to Miotto, or Casarsa
1990s:
Denser planting with at least 4-5000 vines per hectare, reduced plant growth and limited yields
Today
The current regulations require trellis systems pruned to guyot or spurred cordon and a minimum density of 4500 vines per hectare. The winemaking code is more restrictive than this, however, requiring a minimum investment of 5500 vines per hectare.

 The 'grape quality' factor, on the other hand, is a matter of limited yields per vine of around 1.5-2 kg.
Grape varieties
Chardonnay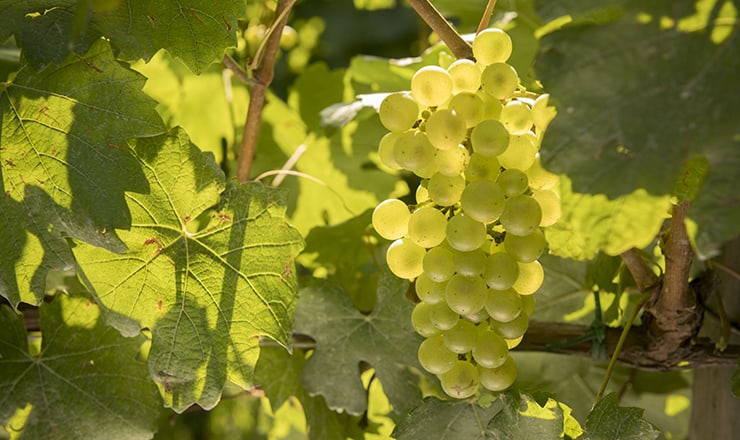 Chardonnay, a very highly valued white-skinned variety, has now been grown in Franciacorta for several decades and currently covers over 3/4 of the total area.
The wine made from this grape variety is excellent in consistency and has an intense, fragrant and complex aroma with varietal tones of fruit and flowers, good structure and pleasant freshness.
Chardonnay is mainly used in the production of the Franciacorta DOCG base wine and only to a lesser extent that of still wine Curtefranca Bianco.

Pinot Nero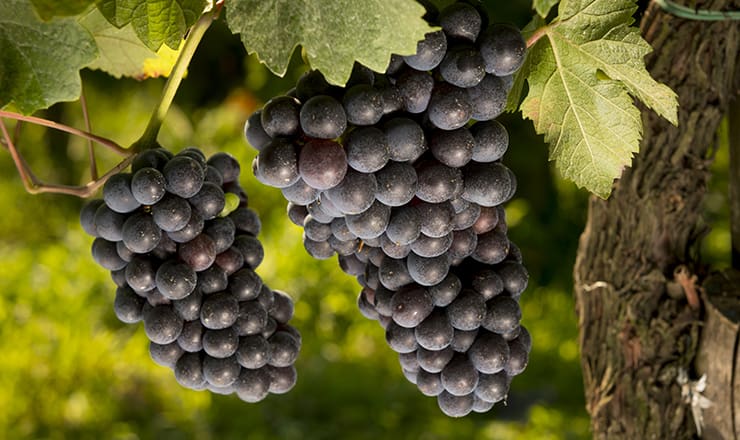 Pinot Nero is the second most widespread vine in Franciacorta and occupies about 17% of the total area. Pinot Nero has always been a fundamental part of the Franciacorta wine panorama, occupying the highest altitude, non-plains vineyards whose fertility is limited.
Pinot Nero is used primarily in single vintage wines and Franciacorta DOCG riservas which it brings structure and longevity to and it is also indispensable for the Franciacorta rosé cuvées which it must account for 35% of.

Pinot Bianco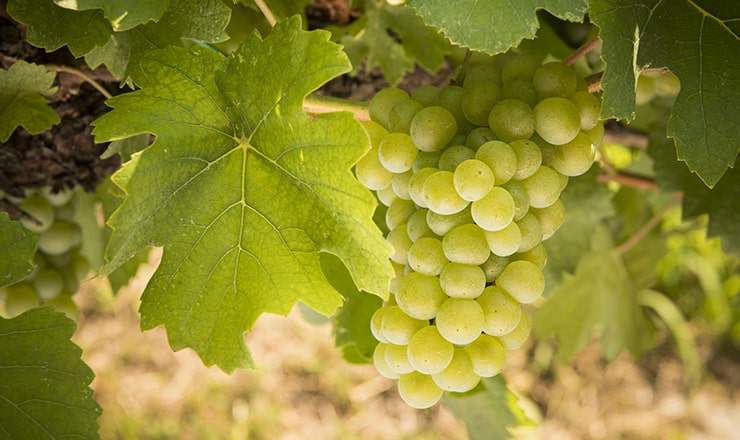 Pinot Bianco is Franciacorta's third grape variety. It is of French derivation and belongs to the large Pinot family.
Whilst it is now residual in presence (occupying only 3% of the total land area), it is very important to the cuvée (max 50%).
Erbamat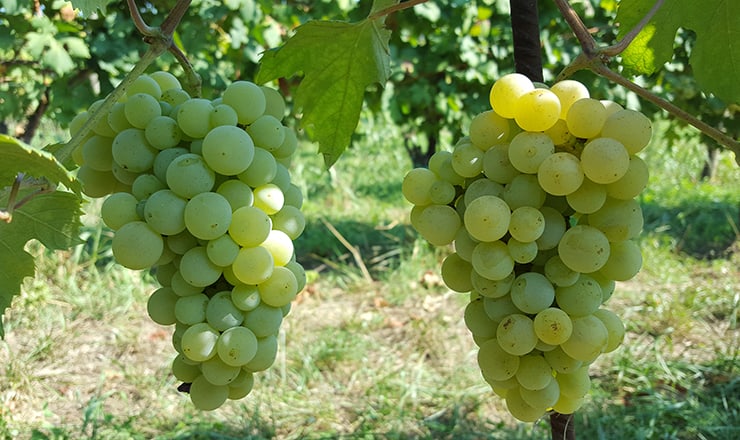 This variety was brought into the Franciacorta production regulations on two main grounds: a desire for greater product identity and diversification on the strength of a deeper bond with the area and the need to mitigate the effects of climate change on early ripening grapes such as Chardonnay and the Pinots.
The sixth amendment to the production regulations added Erbamat to the grape varieties permitted. The pronounced acidity of this variety is a way for growers to add a touch of zestiness to the base wine without revolutionising its bouquet, given its overall aromatic neutrality. For the moment Erbamat can account for a maximum of 10% in all types except Satèn.