Franciacorta's voice
An area created so that you can always stay up to date with the latest news and events scheduled, discover curious facts and recipes from a place that never fails to captivate: Franciacorta.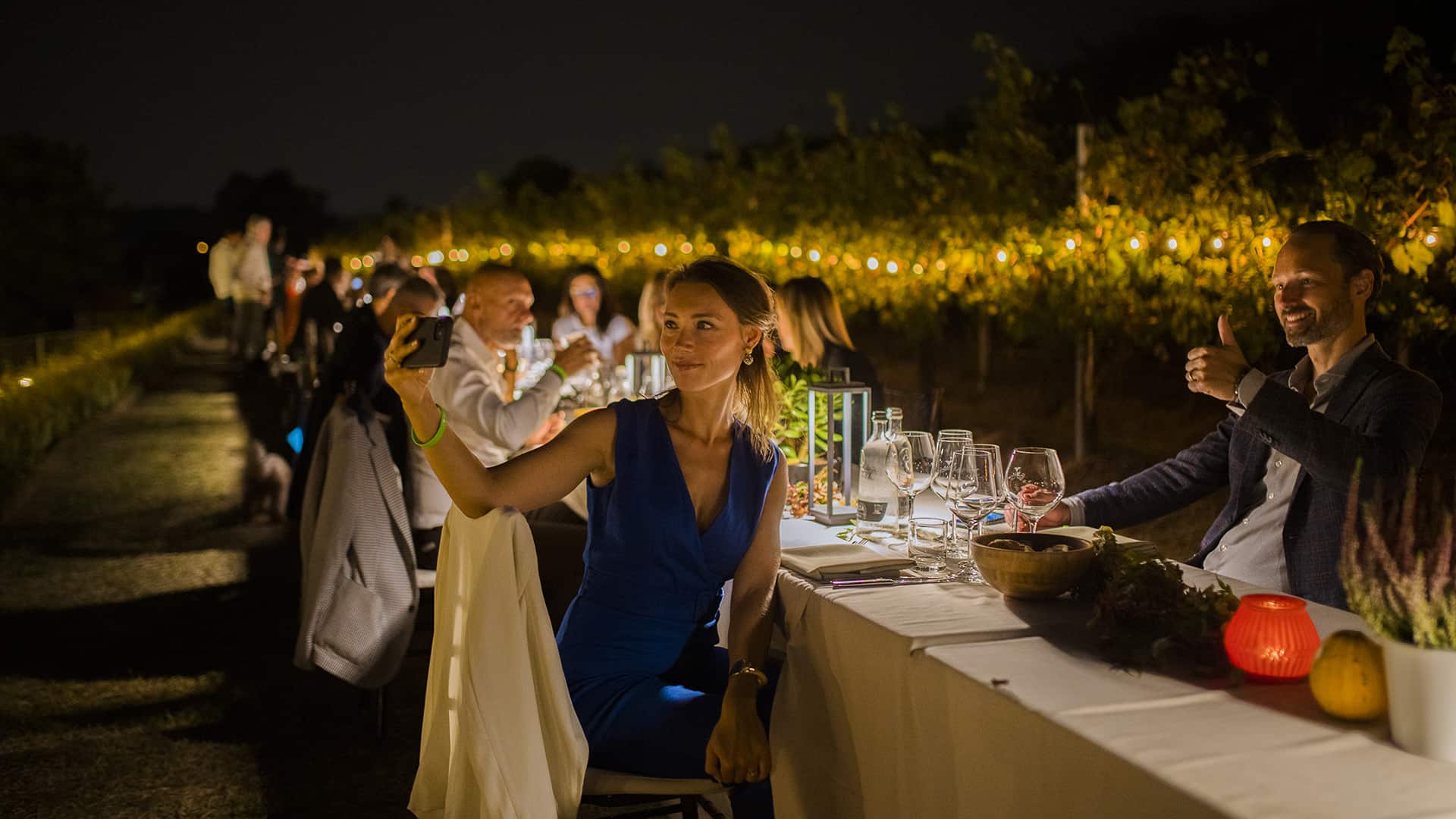 This year, too, the Franciacorta in cantina festival was fully sold out with over 25,000 people attending. Back in its former one weekend form again, the festival welcomed in tourists and wine lovers from early Saturday onwards for wine estate visits, vineyard walks, bike tours and creative gourmet tastings. And there were plenty of other ...
Read more
The third Franciacorta Festival in Vienna is ready to enchant wine lovers of the austrian capital The Franciacorta Festival in Vienna will be held on Monday 16 October at the charming Hotel Almanac, located in the city centre, from 3.30pm to 7.30pm, and will see the participation of operators, press, wine experts and wine enthusiasts. ...
Read more
Chicago, July 21st – August 6th 2023 Participating Restaurants Maple Lake Wine & Spirits Special wine tasting on July 21st Geneva Wine Cellars Partnering with the local Geneva Arts Fair through the Geneva, IL Chamber of Commerce July 29 -30. During this special event, Geneva Wine Cellars will offer Franciacorta by-the-glass. Franciacorta by-the-glass will also ...
Read more
Miami, April 14th – April 30th 2023 Participating Restaurants MacchialinaSpecial by-the-glass offerings and inclusion of Franciacorta in the chef's tasting menu. Water Lion Wine + AlchemyComplimentary glass of Franciacorta with purchase of shrimp dip or oysters. Boia DeFranciacorta available by-the-glass throughout the entire promotion.Toscana DiVinoWeekly wine tasting events, by the glass specials, and featured food ...
Read more
September 10th and 11th – 17th and 18th The Franciacorta-in-the-Winery Festival is back, an exceptional appointment for spending a weekend discovering the places where Franciacorta is created. Open wineries, tasty gastronomic delights, fascinating cultural and sports initiatives. Two back-to-back weekends for getting lost in the magical atmosphere of Franciacorta where a unique wine comes into ...
Read more
Chef Davide Modesti – Ristorante Vivace A Christmas recipe which goes perfectly with Franciacorta DifficultyMedium-HighTime04:30Food pairingsFranciacorta RoséIngredientsSERVES 4: 1 capon 200 g bread 100 g Grana Padano cheese 150 ml capon broth 150 g butter 2 cloves of garlic salt to taste oil to taste thyme to taste rosemary to taste 1 bunch of parsley ...
Read more
Chef Mauro Zacchetti – Al Malò Cucina e Miscelazione A Christmas recipe which goes perfectly with Franciacorta DifficultyMedium-HighTime03:00Food pairingsFranciacorta SatènIngredientsSERVES 4: For the pasta: 500 g white 00 flour 1 whole egg 150 g egg yolk 5 g salt For the filling: 1 approx. 2 kg Delica pumpkin 100 g Parmigiano Reggiano Nutmeg To finish ...
Read more
Chef Stefano Cerveni – Ristorante Due Colombe Al Borgo Antico A Christmas recipe which goes perfectly with Franciacorta DifficultyMedium-HighTime05:00Food pairingsFranciacorta RiservaIngredientsSERVES 4: 1 whole guinea fowl 1 stick of celery 1 carrot 1 onion 1 bunch of rosemary 200 ml of white wine 50 grams of honey 2 litres of water 300 ml fresh cream ...
Read more