Chef Beppe Maffioli – Ristorante Carlo Magno
A Christmas recipe which goes perfectly with Franciacorta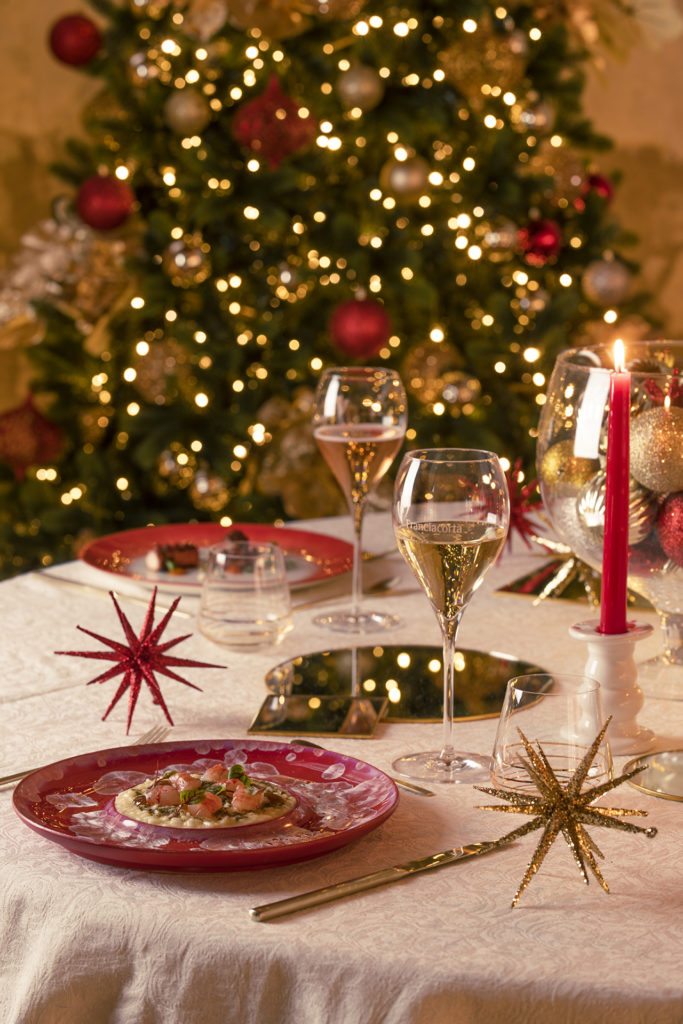 Ingredients
SERVES 4:
60 ml of extra virgin olive oil
200 g carnaroli rice
40 ml Franciacorta Brut
800 ml vegetable broth
60 g finely sliced spring onion
20 g orange zest
40 g butter
20 ml orange juice
6 ml rice vinegar
4 g rosemary powder
8 red prawn tails
16 g Ponzu sauce
Cress to decorate
Preparation
Pour part of the oil into a plated copper casserole dish, add the rice and toast. Then drizzle in the wine and leave to evaporate fully. Add the spring onion and continue cooking, adding the broth a little at a time. When it is half cooked add the orange zest and then, when the rice is al dente, remove from the heat and cream with the juice, vinegar, butter and remaining oil.
Place in the centre of the plate, sprinkle with rosemary and arrange the prawn tails on top artistically, having marinated them lightly with orange zest, cut them into four pieces and added a few drops of Ponzu sauce and the cress.