Chef Davide Modesti – Ristorante Vivace
A Christmas recipe which goes perfectly with Franciacorta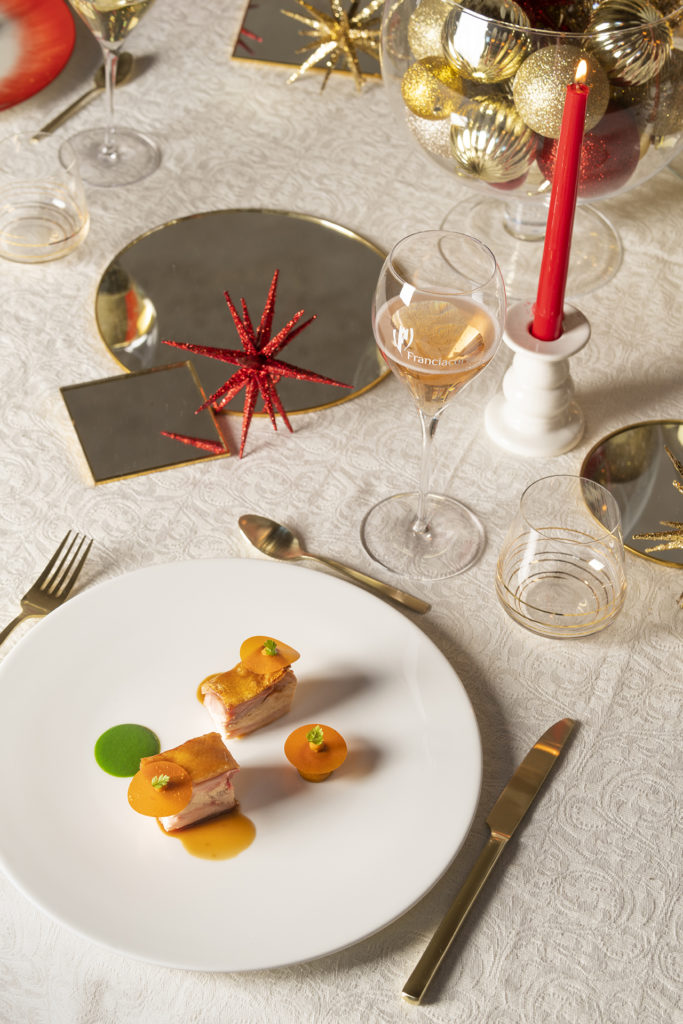 Ingredients
SERVES 4:
1 capon
200 g bread
100 g Grana Padano cheese
150 ml capon broth
150 g butter
2 cloves of garlic
salt to taste
oil to taste
thyme to taste
rosemary to taste
1 bunch of parsley
2 onions
5 carrots
Preparation
Bone the capon and separate the breast from the legs.
To make the capon broth toast the capon bones in a casserole dish, add the onions and carrots and boil for approximately 2 hours.
Make the stuffing by combining the breadcrumbs with the capon broth into a dough, adding the grated cheese. Melt the butter with the thyme, garlic and rosemary and fry until it is hazelnut coloured. Pour it into the dough, adding salt and pepper if needed.
Butterfly the boned capon breast and place the stuffing in the middle. Roll it up and then cook at a low temperature at 75°C for an hour.
Make the parsley chlorophyll by removing the parsley leaves, boiling them for 1 minute in salted water and draining them immediately in water and ice before blending with enough water to form a sauce-like consistency.
Make the caramelised carrot purée by slicing up the carrots finely and putting them in a pan with butter. Cook for around 30 minutes on a high heat, mixing constantly until they are caramelised. Then season and blend them, adding enough water to make a smooth purée.